You may have noticed a new tab called "Media on Demand" on creator profiles. Media on Demand, often referred to as MOD, is a new tab where all the paid content offered by the creator is centralized.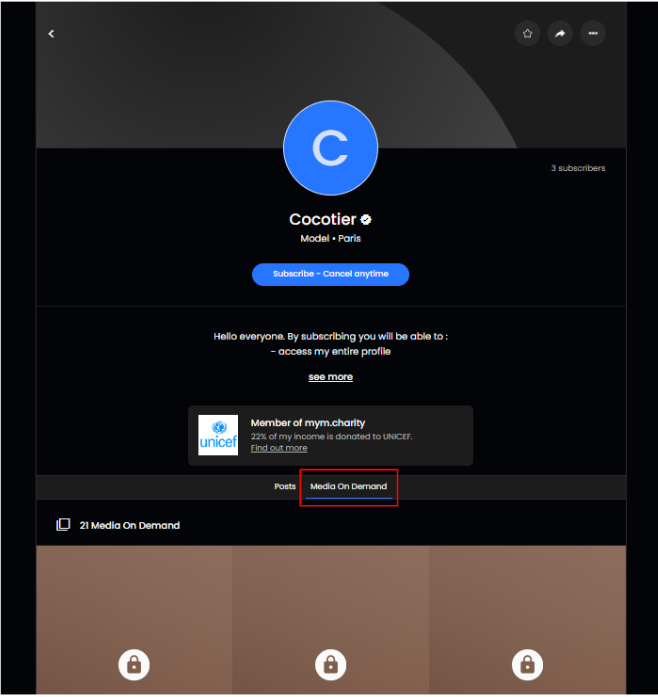 You can now freely browse the MOD tab of your favorite creators at any time and purchase the media you desire. To purchase a MOD, you must first subscribe to the creator.
Your purchases will be visible in the creator's MOD tab and in your bookmarks. If you delete your MODs from your bookmarks, you may lose them forever. Keep them carefully!
You will be able to clearly identify:
✅A description of the MOD
✅Duration if it's a video
✅If multiple media options are available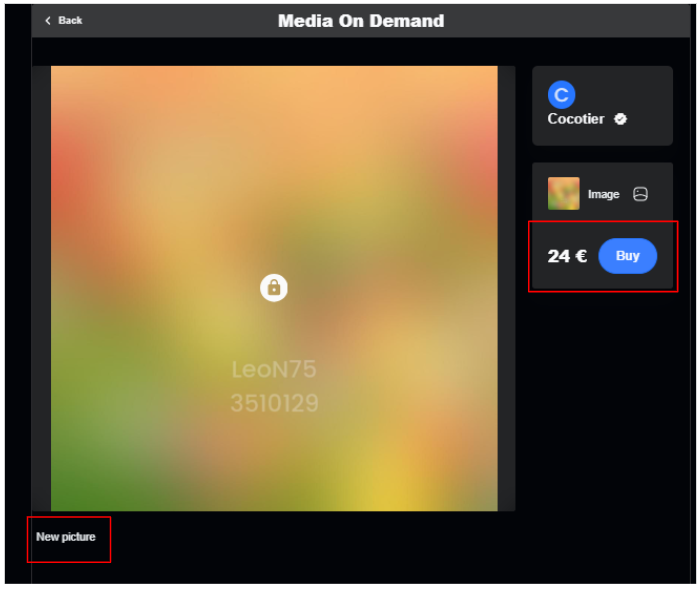 The creator is free to populate their MOD catalog as they see fit, and we strongly encourage them to do so ;)